Music is more than a passion. It's a business.
Yet, music marketers, managers, and artists still saw Spotify as solely an analytics app. So, it became crucial to shift the narrative. Spotify for Artists is the world's MOST POWERFUL fan development platform built on top of the world's MOST ICONIC audio platform. This is where artists NEED to be in order to develop a culture around their music, hype up new releases, promote tracks, and elevate their careers.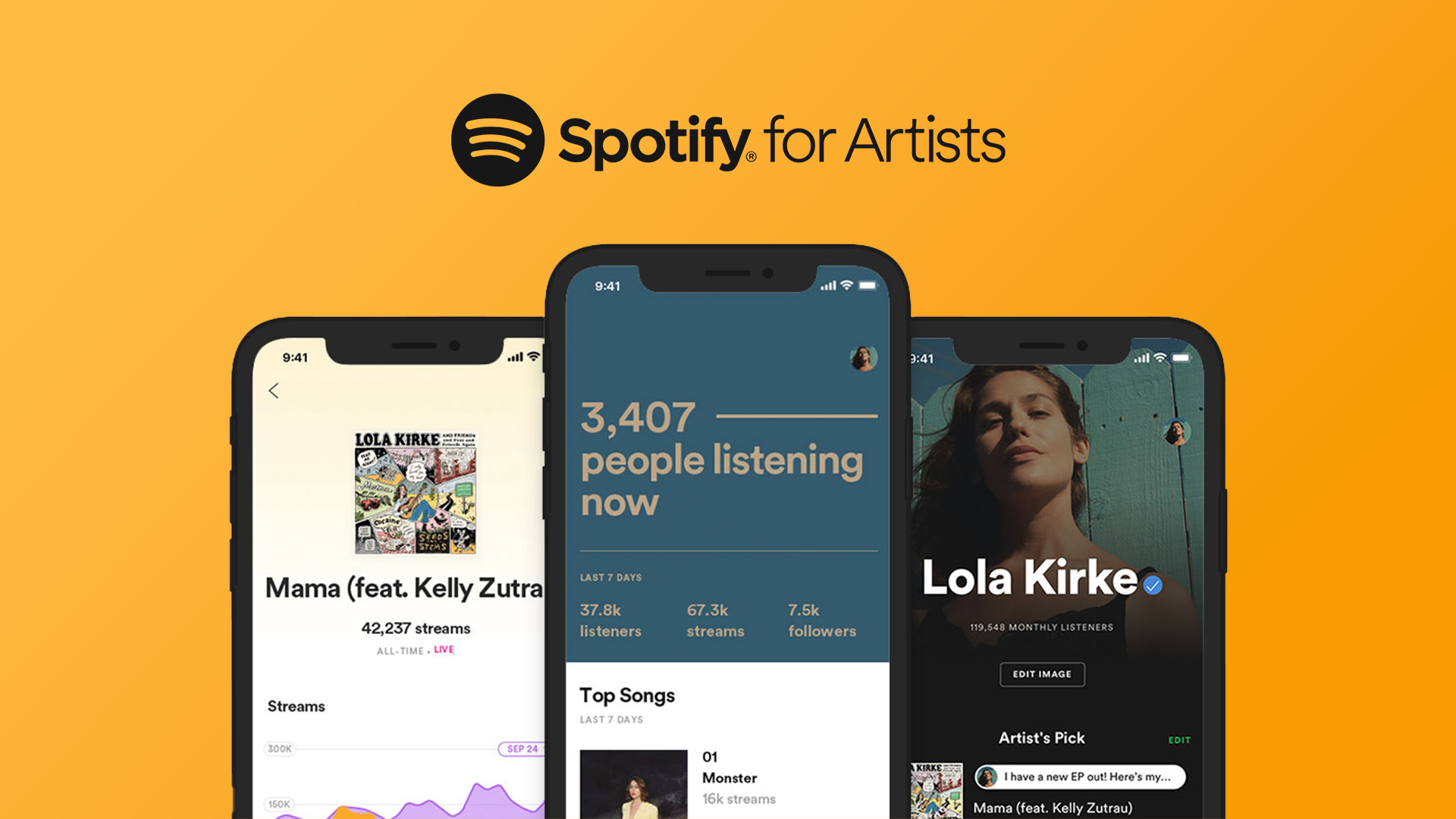 A PRODUCT-FOCUSSED, ARTIST-CENTRIC APPROACH TO RELAUNCH THE BRAND
Using the 2021 Grammy's as our launch moment, we developed a dynamic visual identity system and then partnered with Best New Artist nominees Doja Cat, Megan Thee Stallion, and Phoebe Bridgers to contextualize how the new features built into Spotify drive artist engagement. In turn, these artists lend equity to our core positioning: "Fans make it possible." Whether you're an independent artist or a Grammy nominee, the path to success starts with the fans, and the path to the fans starts with Spotify.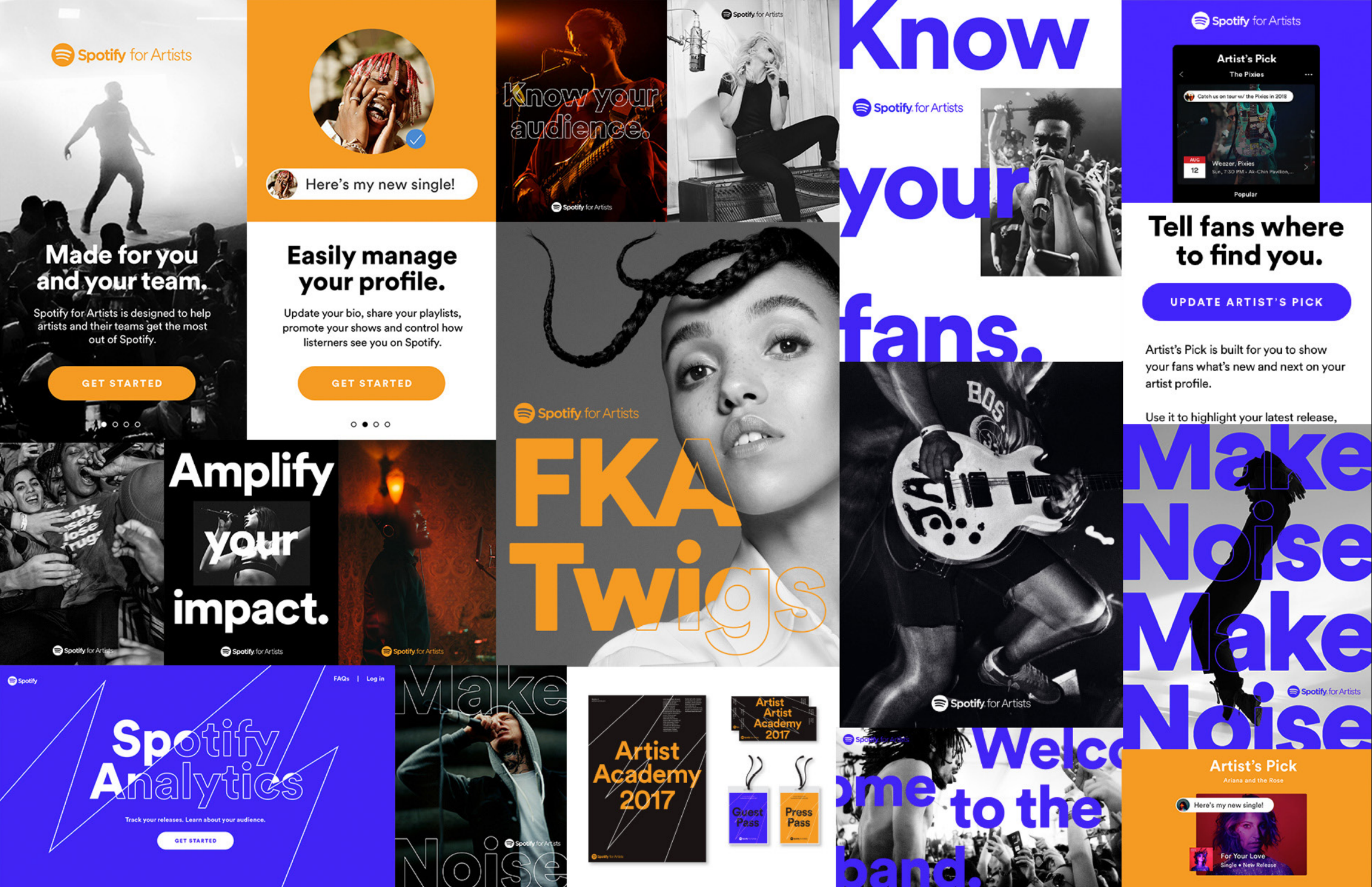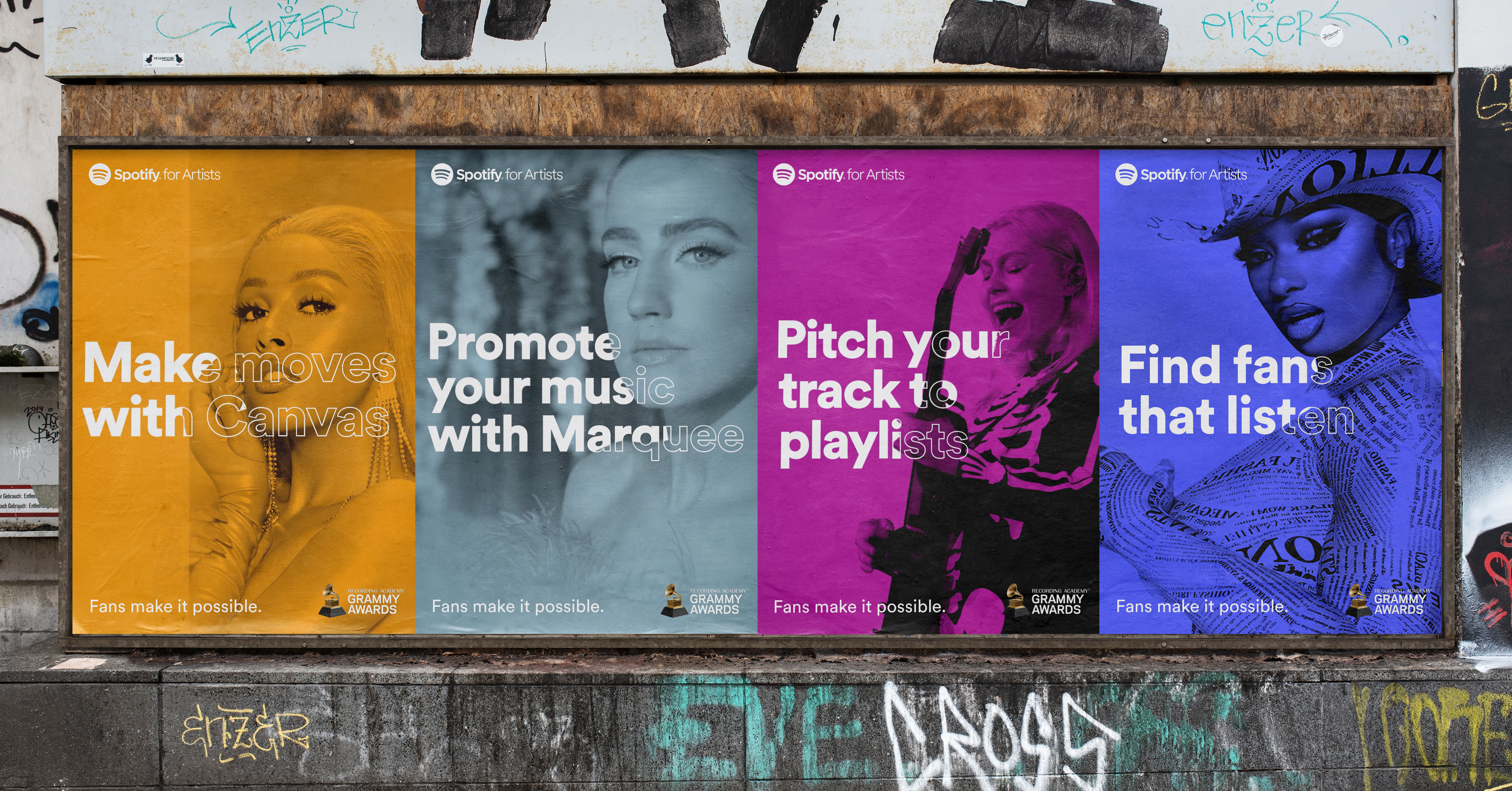 TERRAFORMING A NEW ERA OF CREATOR TOOL INNOVATIONS TO POWER ARTISTS' CAREERS
"Fans make it possible" had run its course. As we approached Spotify's large-scale media event in Los Angeles, Stream On, Spotify for Artists' brand required a visual identity and positioning refresh to articulate a clear message: no more feeding algorithms and scraping together fanbases via disconnected platforms. Spotify for Artists - the data, merch and ticketing, promotional tools, and expression tools - is THE holistic solution built specifically for artists to be "the world around your music."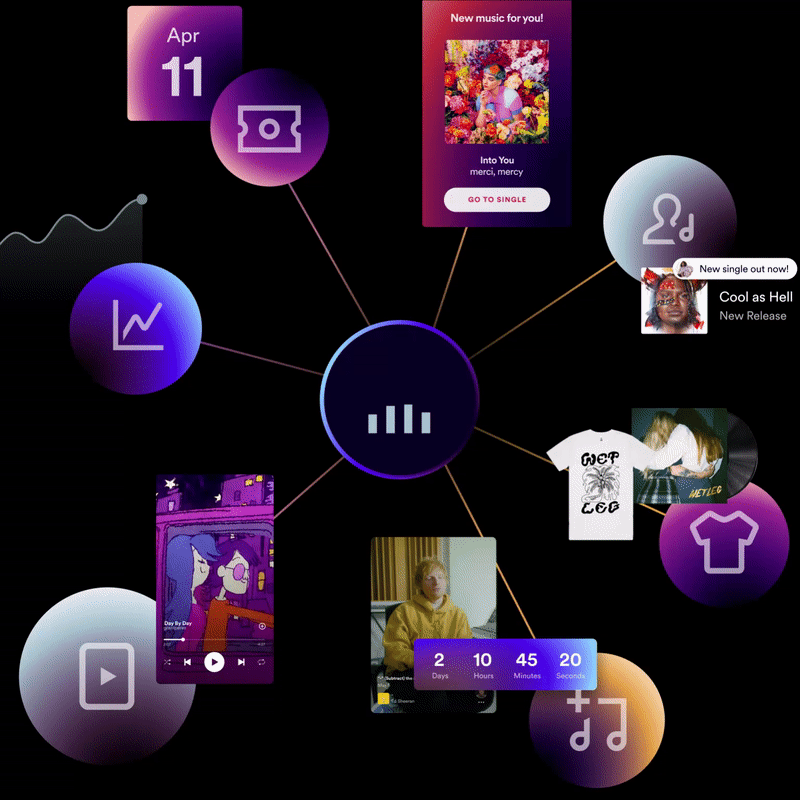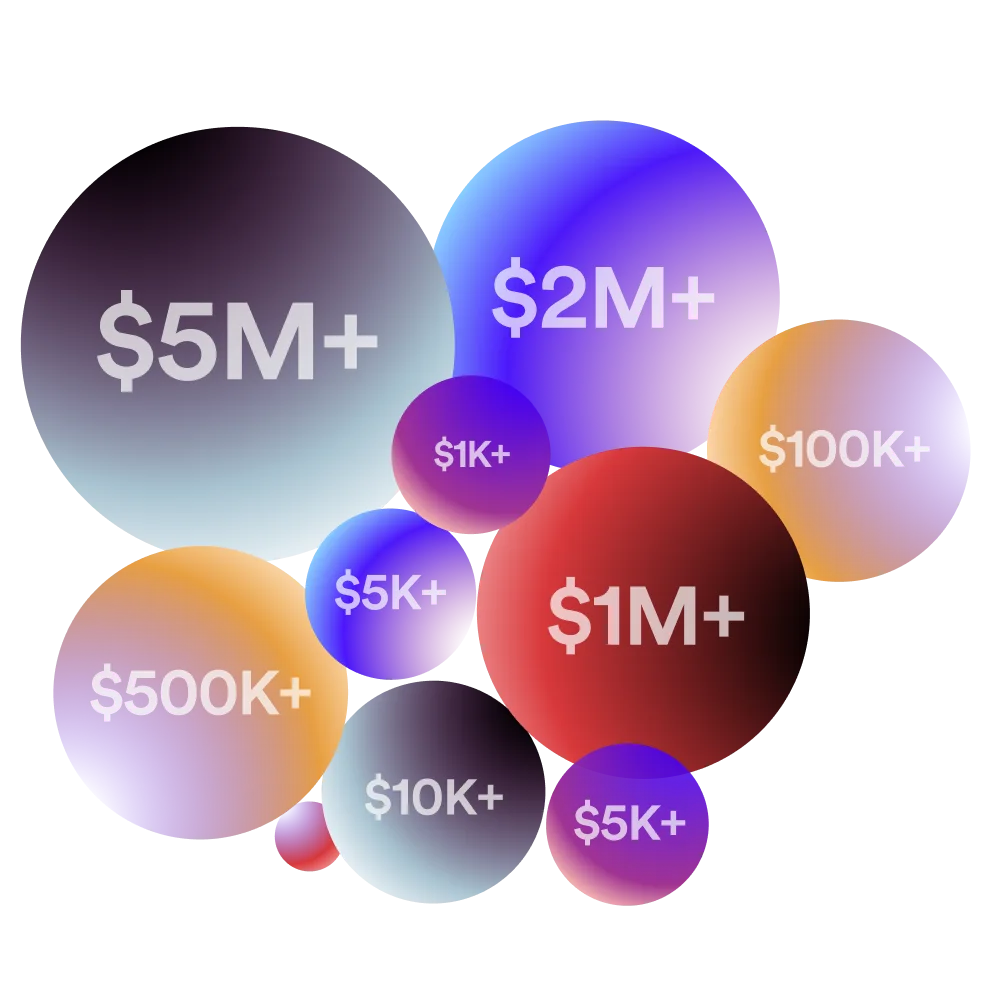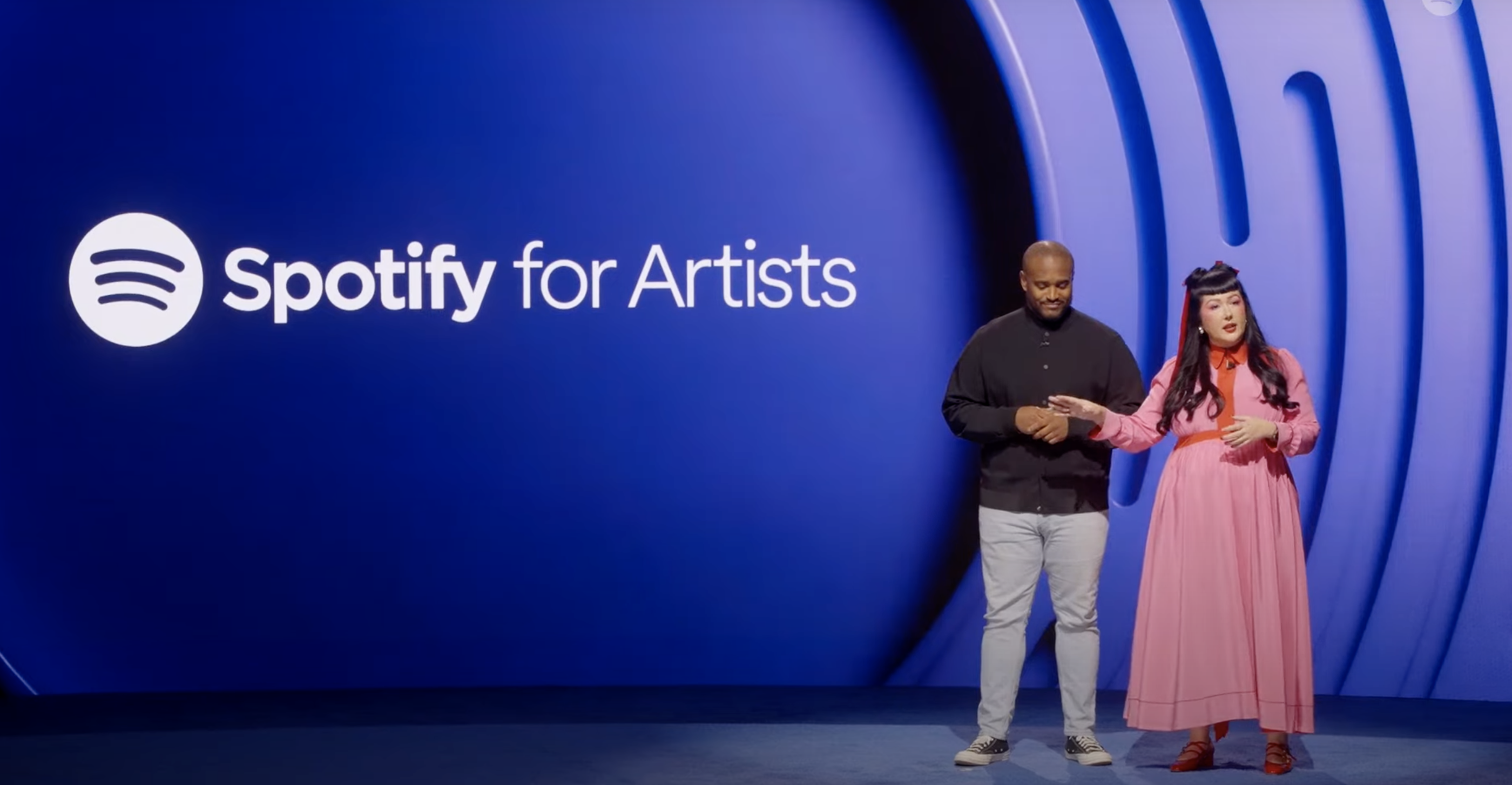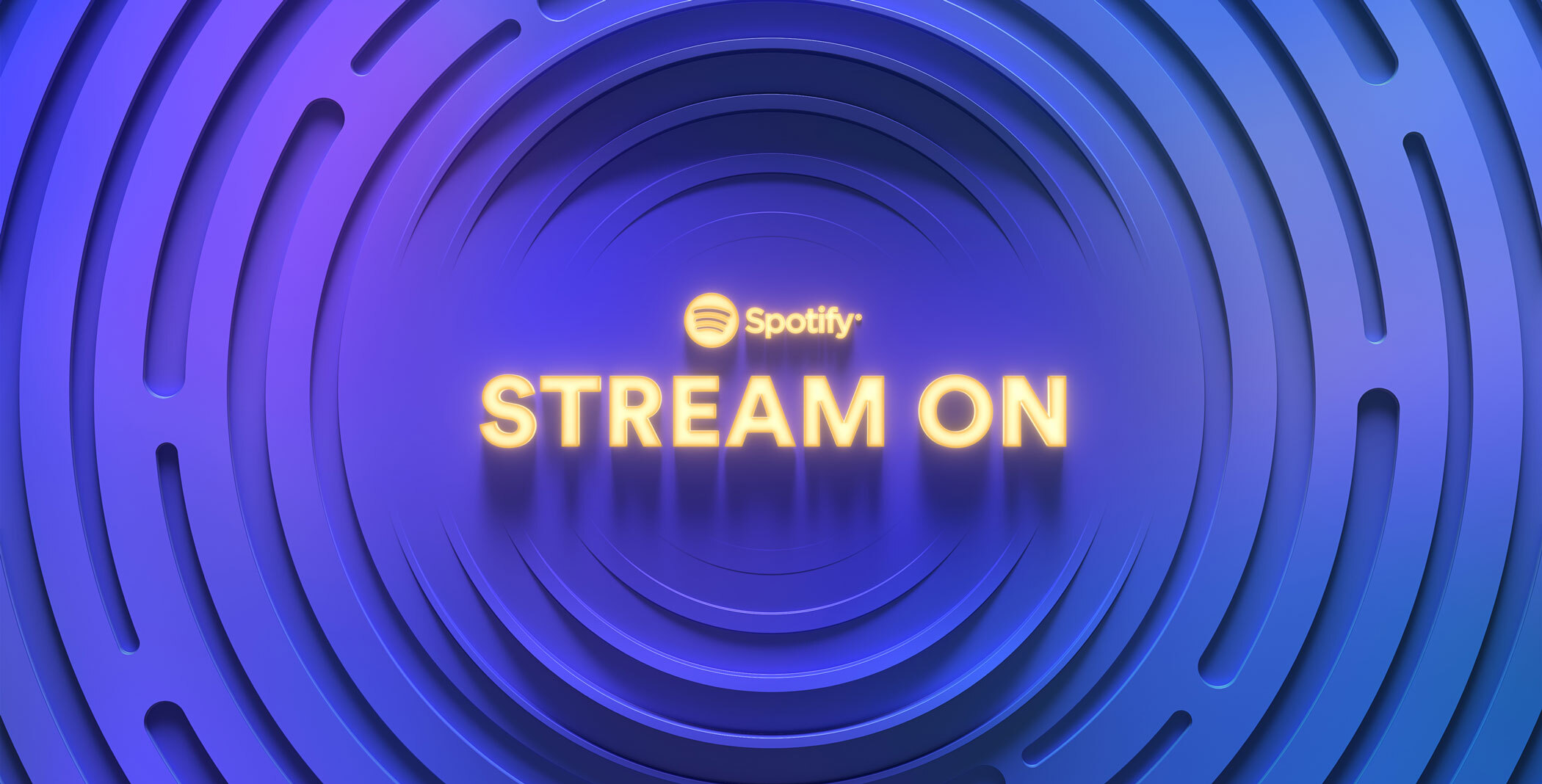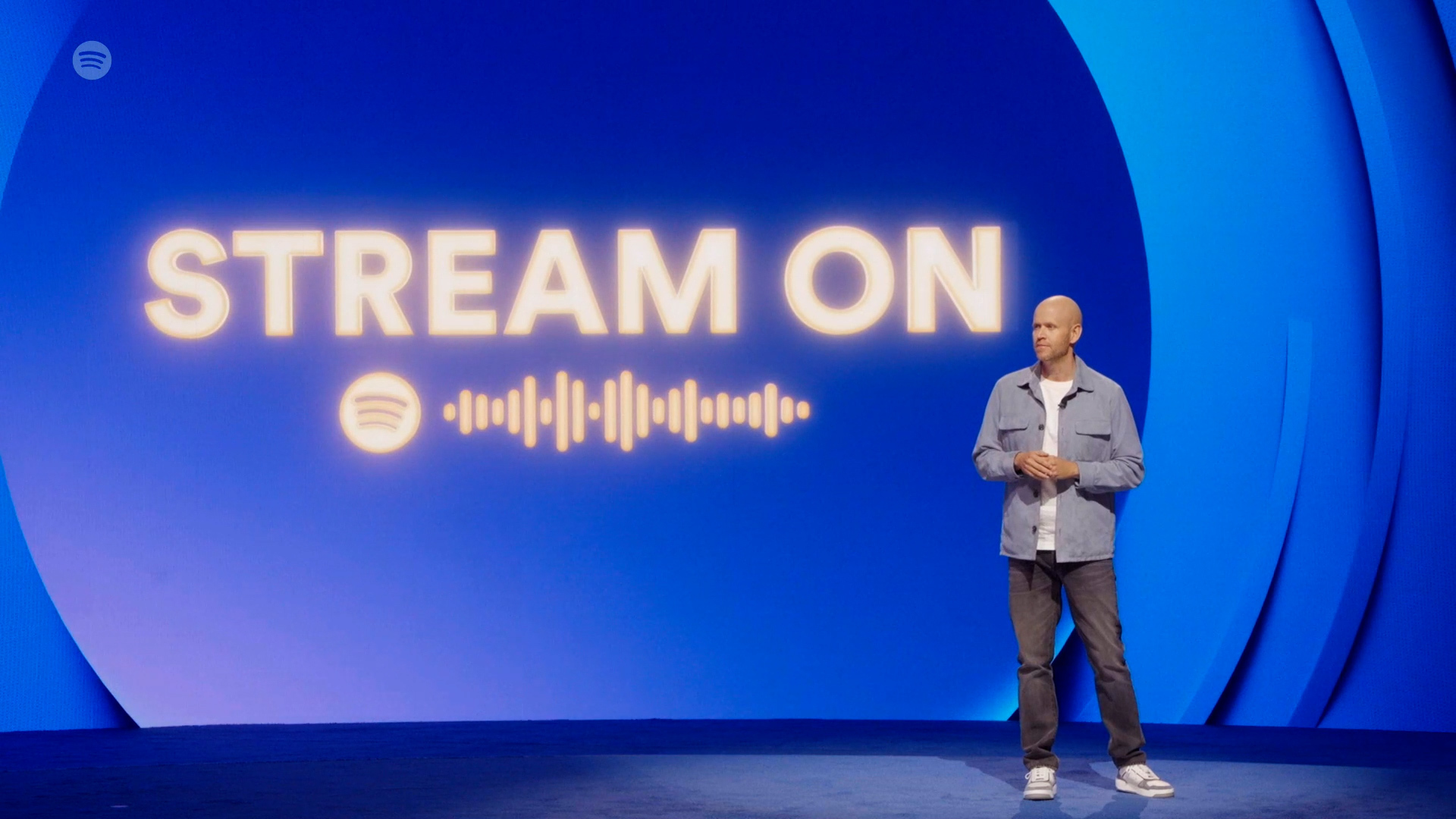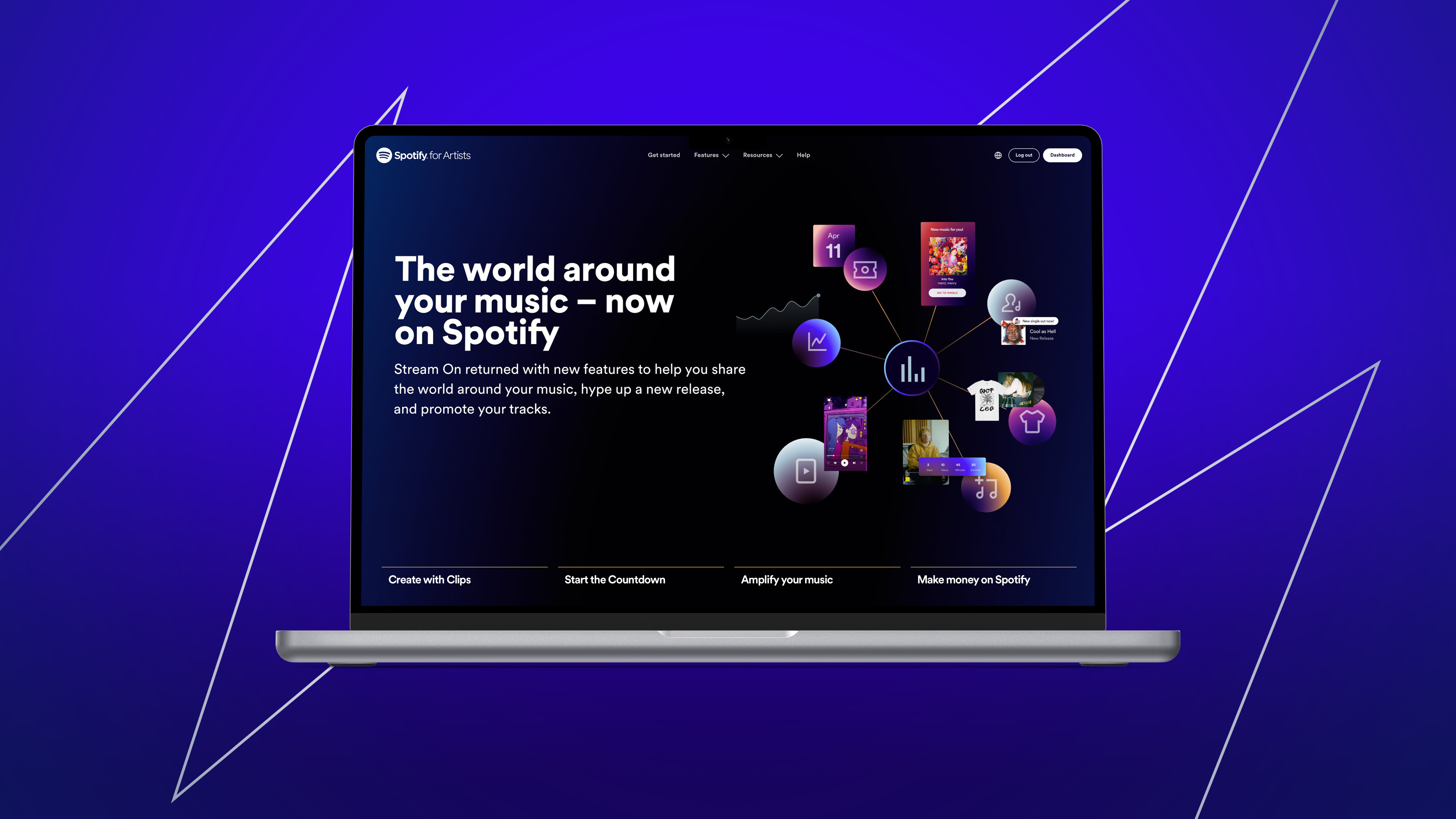 TO THE PEOPLE WHO PUT THE ARTISTS FIRST
Sam Duboff, Rob Fink, Thomas Lloyd, Brittnee Walker, Regina Escamilla, Alex Wagner Lavian, Dominik Sanya, and Josephine Ruiz-Healy