INTRODUCING THE LARGEST DIRECT LISTING IN NASDAQ HISTORY
Coinbase going public was a huge moment for both the company and cryptocurrency as an industry. It was an opportunity to signal the arrival of crypto to investors, to affirm the faith of crypto enthusiasts, and to legitimize cryptocurrency in the eyes of the curious and the unconvinced alike. The statement Coinbase wanted its market debut to make was loud and clear: crypto is not a fad or a niche but is here to stay. It is time to replace skepticism with optimism because crypto is the future and this future is worthy of trust.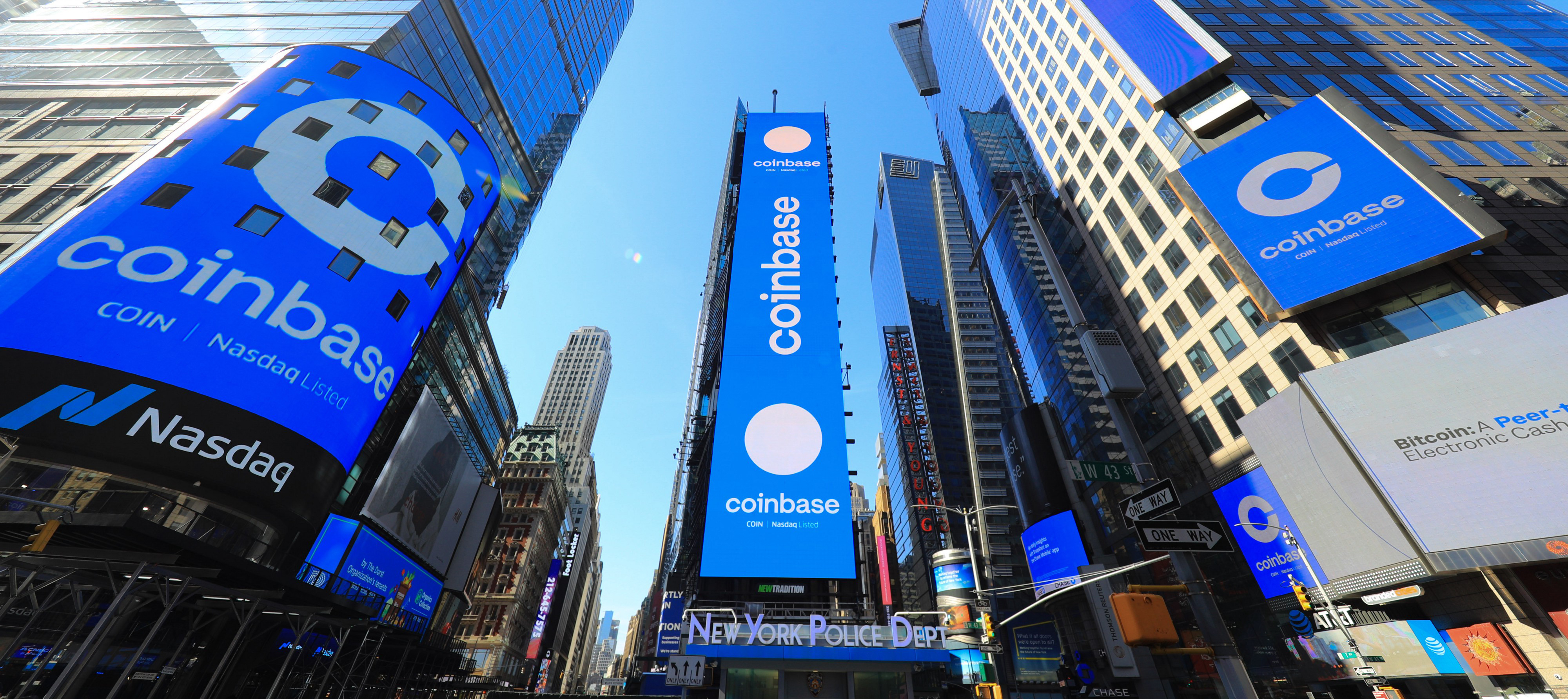 HUMANIZING CRYPTO
To establish genuine trust in Coinbase we started by showcasing the human faces of the company. That meant featuring real Coinbase employees inside a real brick-and-mortar office to discuss the tangible value of cryptocurrency and crypto networks. By putting people front-and-center, the brand felt more approachable and relatable.
It tempered the notion of crypto as ephemeral or 'make believe' by reinforcing that Cryptocurrency is not a monetary system for unicorns, but an industry supporting real people working in real jobs.
TELLING THE HISTORY OF SOMETHING NEW
The campaign required an identity system as flexible and fluid as the currency itself. A visual language for graphics and animations that provided us with the ability to create ads that could seamlessly transition from a phone to a billboard. As for the storytelling, rather than steer clear of the volatility in the crypto market, we leaned into it. Yes, there have been peaks and valleys but this ignores the bigger picture: the crypto economy has only been trending up from the start.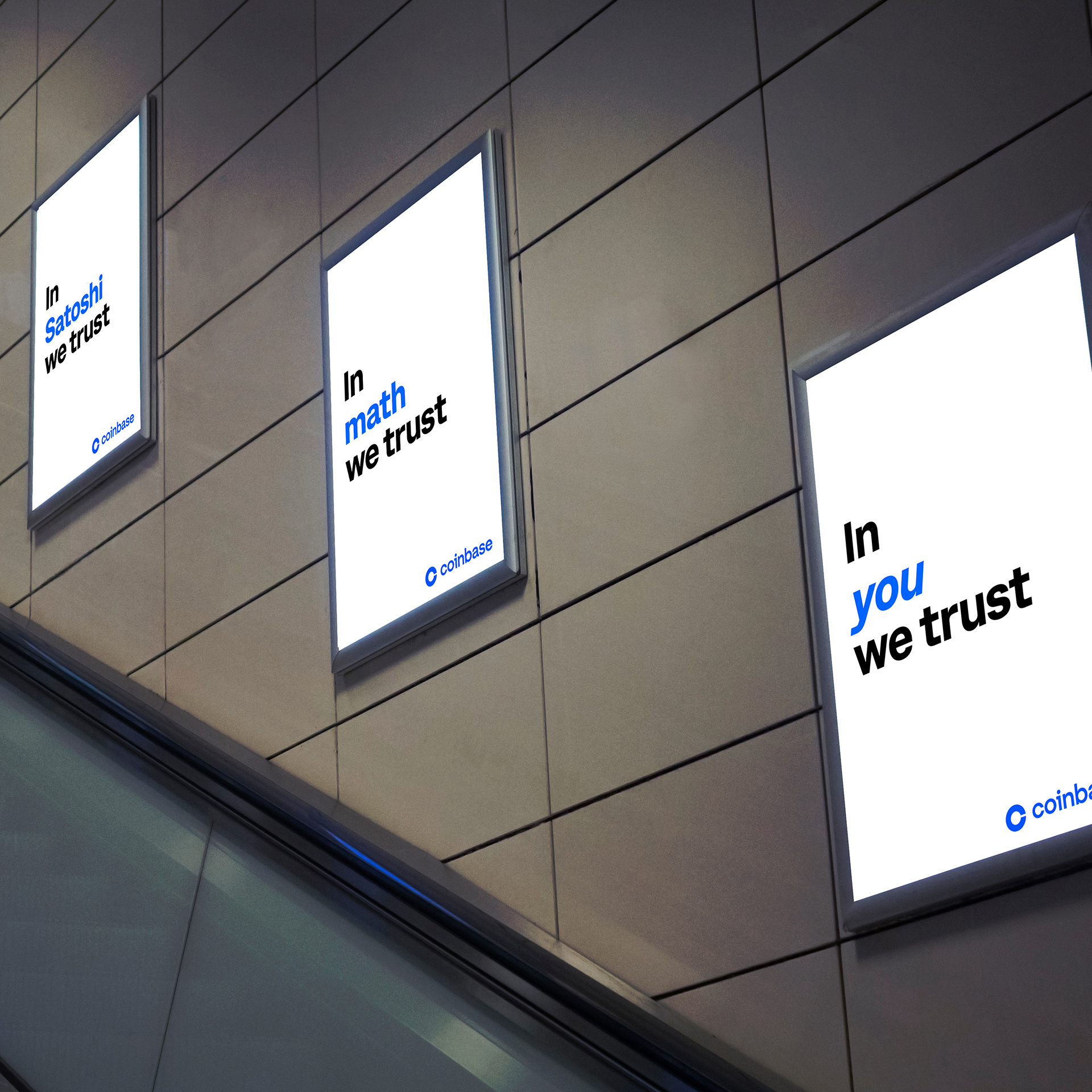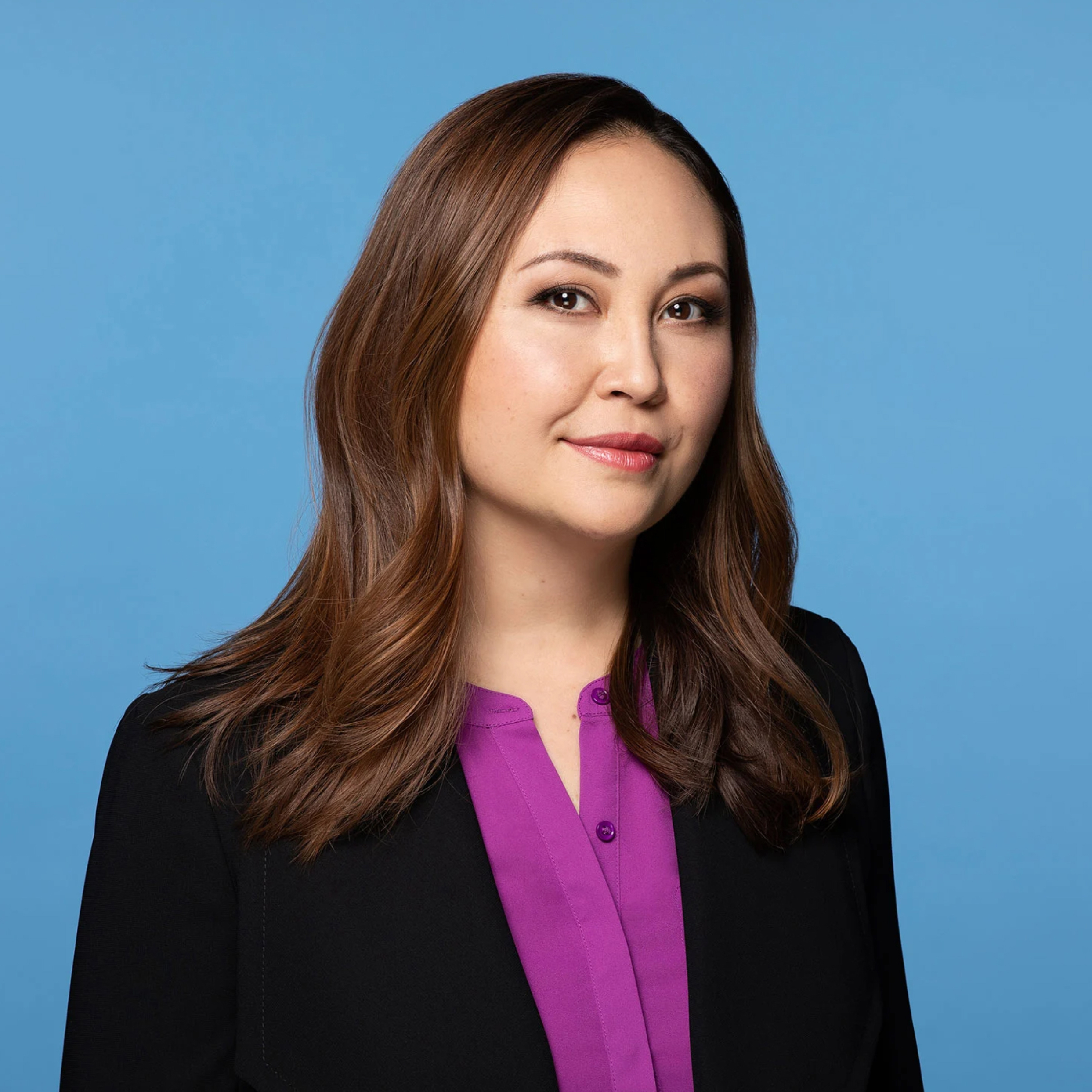 "This is hot"
— Emilie Choi, President & CCO
MIXING IN SOME TIMES SQUARE SIZZLE
The rise of digital marketing, hyper-targeting, etc. has encouraged some people to think that traditional marketing is dead or dying. But, sometimes the flash and flair of a big OOH campaign is precisely what you need to make an impression and set the tone for a brand. Nothing quite says "we're here to stay" in the eyes of a consumer like an all-out takeover of Times Square. Not to mention a television blast that saw our spots air over 1500x in a matter of days. The result was over 2.7M Coinbase downloads, 300M impressions, and an 800% increase in daily active users from the previous year.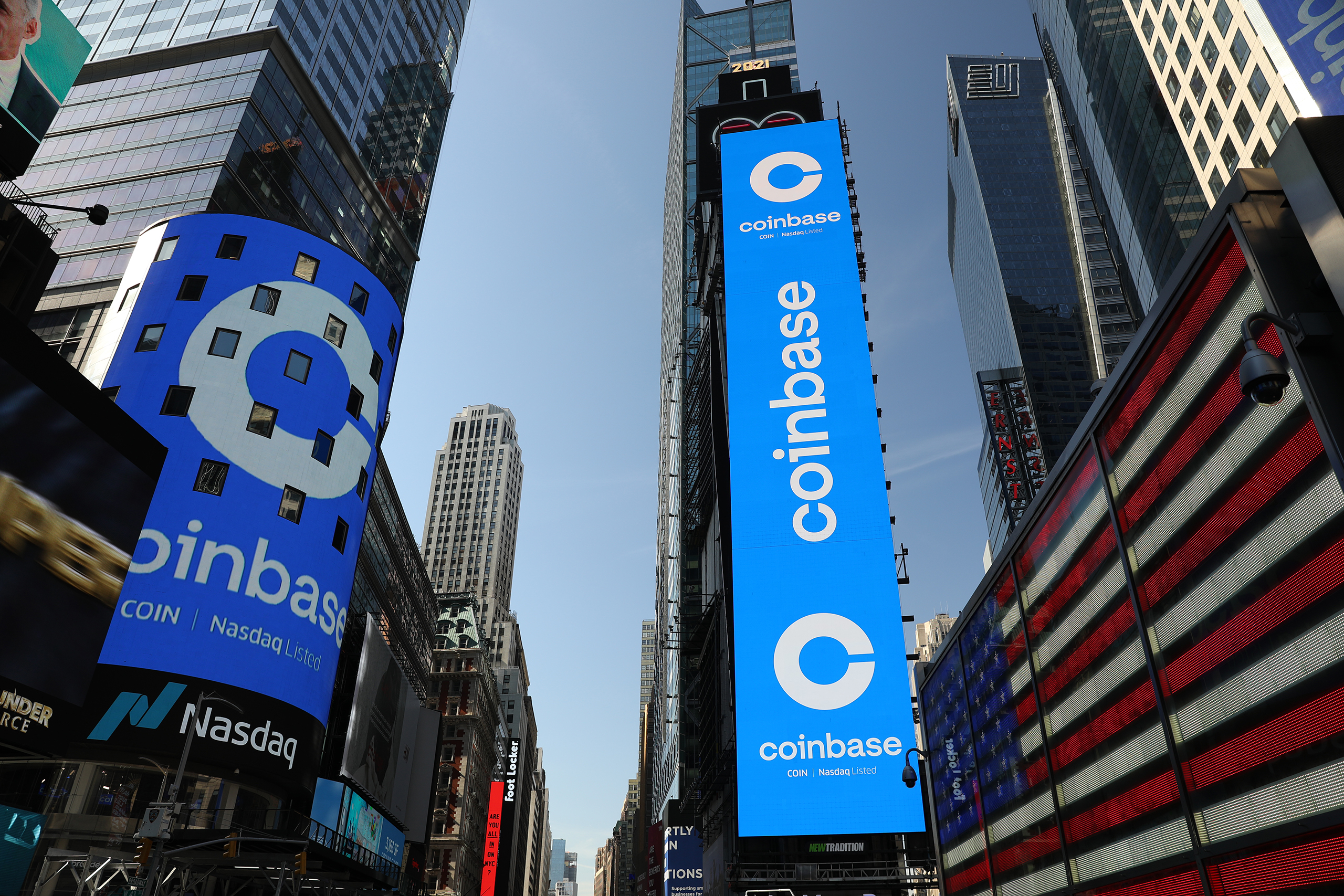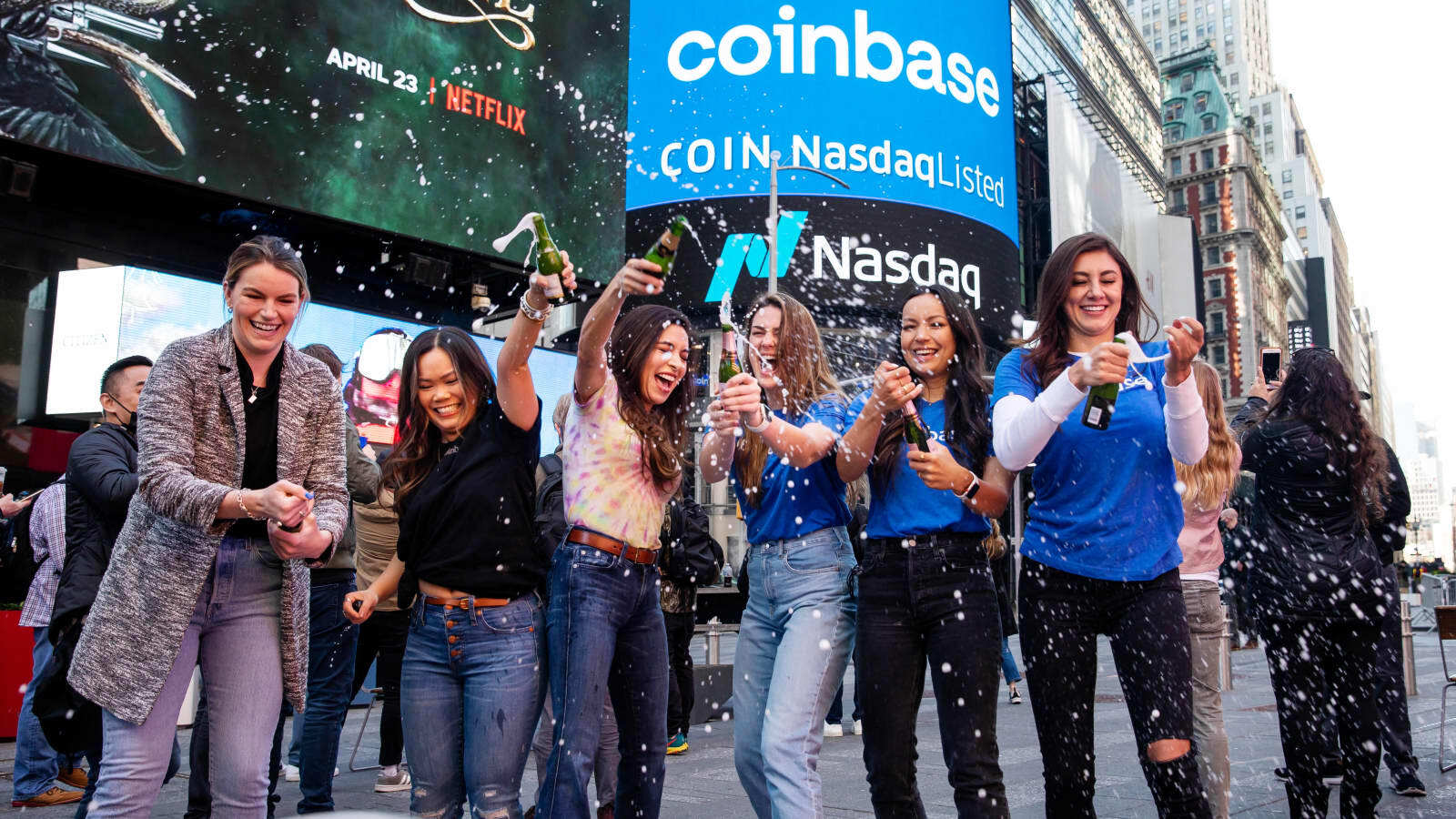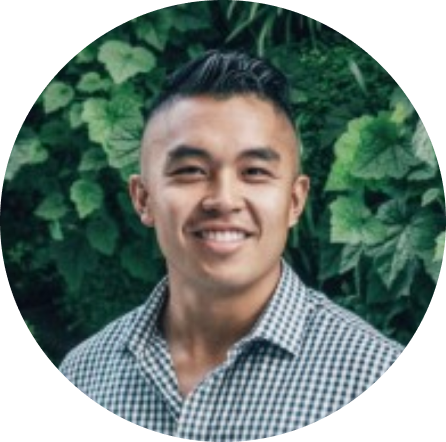 "Super grateful for all the hard work and reps we've done together! Y'all should be super proud of what we made here. We are 🥂🔥"
— Herbert Lamela, Head of Production
800%
Increase in daily active users
44%
Increase in monthly active users from Q1
26%
Increase in revenue from Q1
A toast to the people bringing crypto to the masses!
The most talented group of marketers and creatives we've ever partnered with include: Brian Armstrong, Emilie Choi, Marion Link, Liv Auld, Alesia Haas, Justin Gorrell, Herbert Lamela, Eryn Alexander, Rebekah Brouwer, Sabrina Luppi, Wes Janisen, Adam Weigand